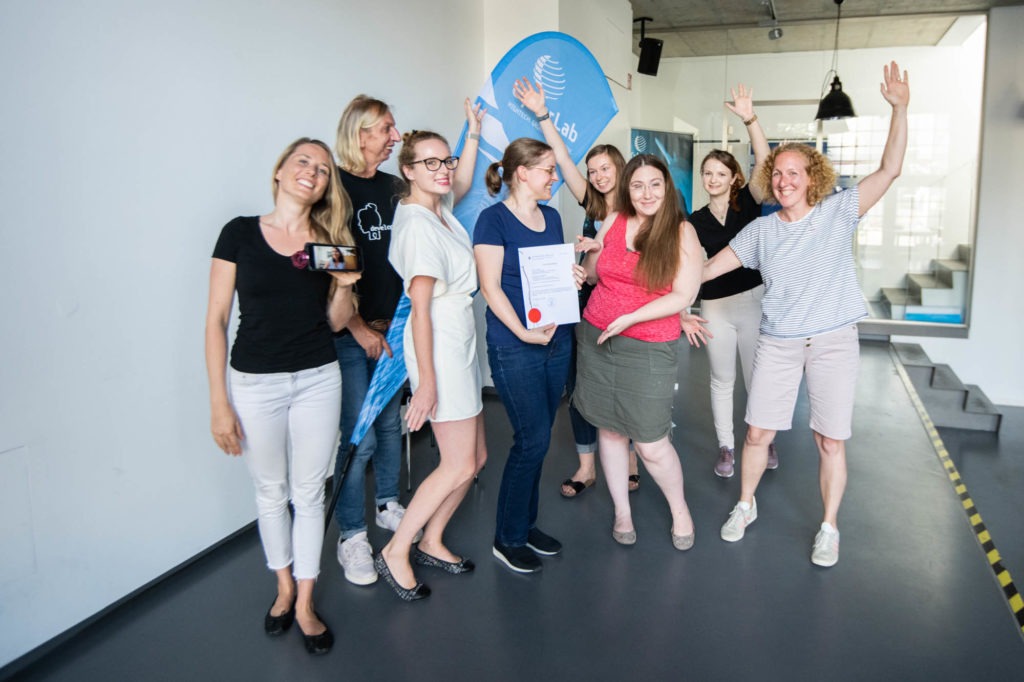 Women in Tech – that's us!
A cross-sector, non-profit association with the aim of attracting, promoting and  making women in technical professions more visible. At the moment women are still clearly underrepresented in technical courses of studies and professions
in Germany, Austria and Switzerland (the proportion is around 20%), and we want to change that.
We want to make a contribution to a more equal and diverse society and especially motivate girls and women to take up a technical profession.
Therefore we organize digital and local events, show role models and form a strong and diversified network of companies, educational institutions and other organizations. In cooperation with our partners, we offer mentorships, job advertisements, career coaching and much more.
Would you like to become a member?
As a member you have priority when it comes to any offers from our partners or events, the opportunity to present yourself on our website and of course the chance to get in contact with other members easily and directly. Register here as a member of our Women in Tech e.V. association:
Follow us on Social Media:
News & Blog
Wer hin und wieder mit der Programmierung von Anwendungen oder ähnlichem in Berührung kommt, hat sicherlich bereits von GitHub gehört. Doch was ist GitHub eigentlich? Worin liegen die Vorteile und wie fängt man überhaupt an? Diese Fragen und weitere Informationen erhälst du in diesem Post. Was ist GitHub? GitHub ist ein Tool um Code zu …
Becoming a well-rounded engineer usually requires you to cover a lot of skills. In this talk we speak about the essentials. For beginners it might be overwhelming to understand what you need to learn and how everything gets together at the end. Topics covered during this talk: What it means to be an engineer …
Du willst Web-Entwicklerin werden, hast aber Angst vor Mathe? Alles halb so schlimm! Hier erfährst du, welche Berechnungen du im Web-Developer-Alltag wirklich brauchst.
Next Events
Ort:
digital
Veranstalter:
Women in Tech e.V.
Ort:
digital
Veranstalter:
Women in Tech e.V.
Apply to become a speaker for our #SpeakUps!
Every month we invite a Woman in Tech  to speak to us about tech topics. Do you want to join us?
Be a part of our vision by becoming a volunteer!

You have skills in content creation, coaching, speaking or training? We would love to include you in our team!