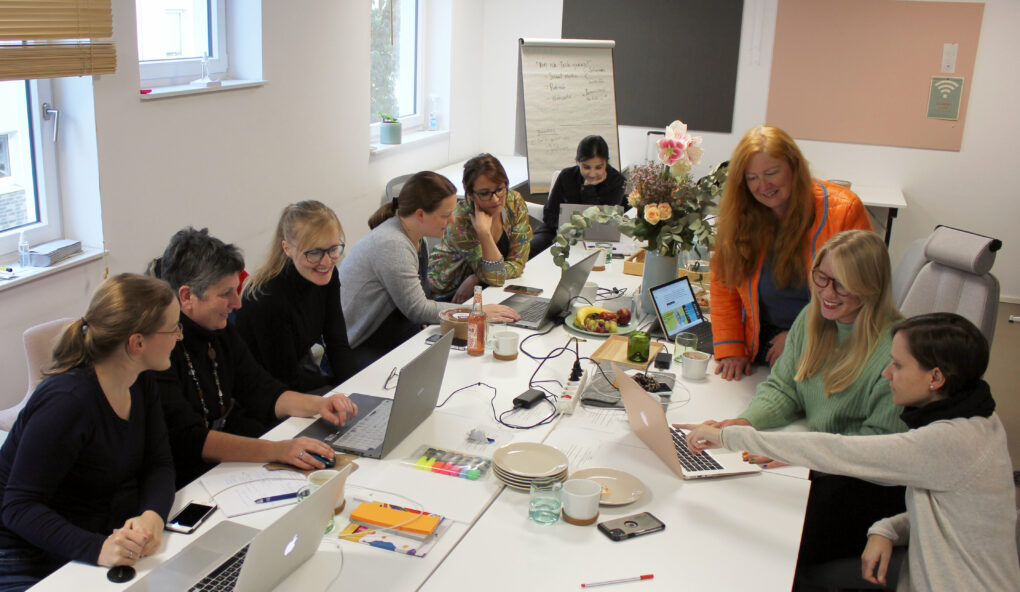 Women in Tech – that's us!
A cross-sector, non-profit association with the aim of attracting, promoting and  making women in technical professions more visible. We want to make a contribution to a more equal and diverse society and especially motivate girls and women to take up a technical profession, especially in Germany, Austria and Switzerland (DACH-region).

Therefore we organize digital and local events, show role models and form a strong and diversified network of companies, educational institutions and other organizations. In cooperation with our partners, we offer mentorships, job advertisements, career coaching and much more.
Would you like to become a member?
As a member you have priority when it comes to any offers from our partners or events, the opportunity to present yourself on our website and of course the chance to get in contact with other members easily and directly. Register here as a member of our Women in Tech e.V. association:
Follow us on Social Media:
News & Blog
WIT: Hallo, Annika, Bitte erzähle uns doch einmal kurz von dir persönlich Annika: Hallo, ich bin Annika und wohne seit kurzem (wieder) im Rheinland und zwar in Köln. Die letzten knapp 7 Jahre habe ich in der tollen Hansestadt Hamburg verbracht, so langsam hat es mich aber wieder zurückgezogen. Ansonsten bin ich gerne mit Freunden …
LinkedIn ist der digitale Ort, an dem sich Unternehmerinnen, Betriebe, Wirtschaft, Medien, und Institutionen tummeln. Für Women in Tech genau das richtige, um einen Quereinstieg zu wagen oder einen Job zu finden, der dort ausgeschrieben wird oder erst kreiert werden muss. Beim "tummeln" geht es auf der einen Seite bei LinkedIn um Jobsuche, Akquise bzw. …
WIT: Hallo, Diana, Bitte erzähle uns doch einmal kurz von dir persönlich Diana: Ich bin 35 Jahre alt und lebe mit meiner Familie in Köln. Meine Wurzeln liegen im Balkan, im schönen Bosnien Herzegowina, daher sehe ich mich als ein kulturelles Hybrid. Eine Art Mischung aus Cevapcici und Kartoffeln. WIT: Was machst du beruflich? Diana: …
Next Events
Ort:
digital
Veranstalter:
Women in Tech e.V.
Ort:
Hafven, Nordstadt, Hamburg
Veranstalter:
She Drives Energy